Yoga of Music
HINDUSTANI SINGING + ETHNIC INSTRUMENTS ))) Watch a presentation of favorite musics from a dear apprentice in kalimba, this fascinating instrument she chose to work in our classes.
FanPage ))) facebook.com/yogadamusica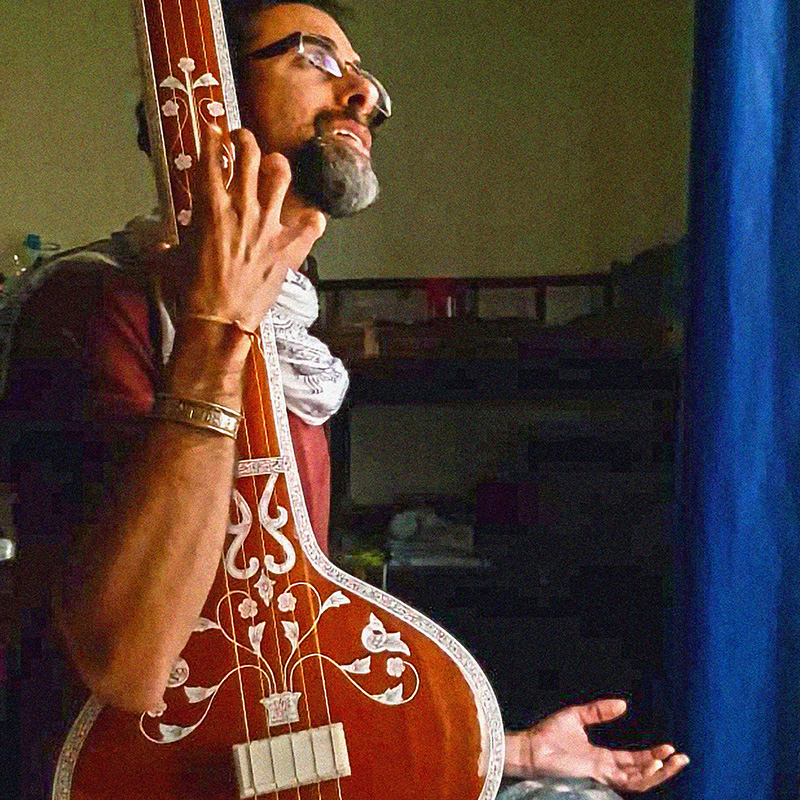 Introduction | Music Classes, individually or in little groups, using the Organic Approach with practices more focused in the inner musicalization of the being. It promotes the awakening of the Inner Artist by eliminating conditioning patterns and beliefs about Arts, specially Music. Focus on self-knowledge and encouragement to looking your own Life as a Masterpiece, whose author takes possession of his/her creation by means of Celebration.
Content | Classes of hindustani singing, singing of the vowels, overtone chanting, kalimba, didgeridoo, acoustic guitar, ethnic percussion, harmonium and flutes. Practices elaborated specially for each apprentice.
Benefits | increasing of motor coordination and logical reasoning by the gradual domination of the various instruments used in this approach; besides the breathing and vocal capacity being extended by means of exercises and singing techniques; reflection on the way of expression of the being and how (s)he communicates musically with the world.
Target Audience | for all ages! Ideal for those who want to develop their music and expressive potentials and, therefore, their learning and communication capabilities.
Periodicity | 1 time a week.
Length | one-hour classes.
INVESTMENT |
1h = each class at Vital Flex )) R$ 150 (ideal), R$ 130 (fair) ou R$ 110 (solidarity)
monthly – 4 classes )) R$ 480
A At home )) R$ 400 (may vary by location, contact us)
*Values inspired by a more inclusive and comprehensive economy, experienced when those who can more, offer their prosperity in order to also enable the values of solidarity for those who are currently able to invest less financial resources.
CLASSES VIA SKYPE FOR ALL WORLD!
CLASSES WITH RAMAM ))) At Tijuca, Catete, Lagoa ou Ipanema!
OR IN YOUR HOUSE IN RIO… Check with us.