In times of world crisis like ours, I am opening up this possibility so that all the relationships that know and appreciate this work can support me as an independent professional.
By clicking the button below you will be redirected to the PayPal website:
Thank you so much for any amount donated! For love, do not hesitate to contact me for any clarifications: harmonizecom@somdaluz.com .
May the Universe multiply back to you, for the good that you do!
Fraternal hugs!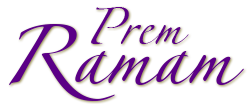 Aproveite e conteça alguns dos meus trabalhos no Spotify, ou baixe aqui gratuitamente e compartilhe com a sua rede, por amor:

Oração aos Ancestrais (letra e cifras): http://somdaluz.com/2017/03/oracao-aos-ancestrais-youtube/

Ouça agora pelo Spotify!

HINO NACIONAL BRASILEIRO COMO ORAÇÃO À MÃE GENTIL, por Prem Ramam:


VERSÃO INSTRUMENTAL:

*Musicalize seu poema, oração ou texto com Prem Ramam! Contate-nos para mais informações.

CANTADO por Prem Ramam ))) 
https://soundcloud.com/somdaluz/hino-nacional-brasileiro
INSTRUMENTAL ))) https://soundcloud.com/somdaluz/hino-nacional-brasileiro-instrumental

Considere a possibilidade de apoiar Prem Ramam no financiamento colaborativo desta produção "interdependente" )))
https://www.vakinha.com.br/vaquinha/hino-nacional-como-oracao-pelo-brasil-por-prem-ramam
♫♥♪